Ellesmere Dru
Dru Workshops & Retreats with Trixi Field DipDYT
The Healing Potion of Sound & Motion

​​​​​A wonderful 10-day retreat at Rosy's Little Village, Agistri
10-21th October 2018
​
You are warmly invited to join Trixi & Bhanu on this beautiful island for Yoga, Qi Gong, Singing, Meditation & Sound Healing. For a brochure, details & booking form, please email voice.confidence@gmail.com

Places are limited and already filling quickly so early booking is recommended!
​​​
​​​​​​​
​​​​
​


​
Trixi will also be running early morning Dru Yoga and Song Meditation workshops at the

College of Sound Healing's Annual Conference 9-11 November 2018

at the Abbey Hotel in Malvern.

​​Bhanu will be running early morning Qi Gong. For more information on the conference including the keynote speaker and other work-shops, and to book ​your place, please visit the college's website at:

www.collegeofsoundhealing.co.uk


​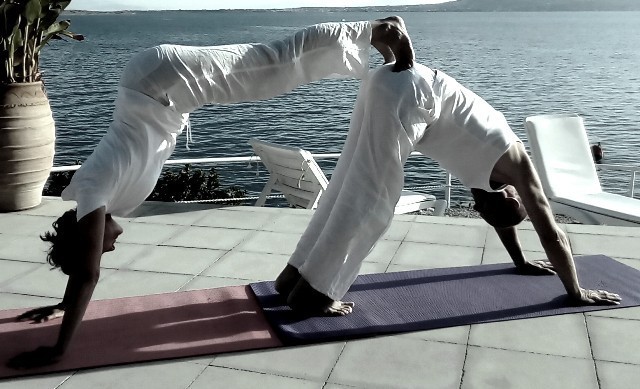 ​Exploring the Limbs of Yoga
​with Bhanu & Trixi
​
Rainbow Centre Penley LL13 0GB
Sunday 8 April, 9am for 9.30 start - 4.30pm
​​​​Cost £40 (10% concessions)

Includes:revitalising yoga session​​; rejuvenating breathwork; yoga philosophy; meditation; chanting; delicious, home-cooked lunch.
​
To contact Trixi, please email EllesmereDru@gmail.com